Thanks for stopping by tocute.com,

We hope you enjoy  your visit to our website .

Its all about our TOY FOX TERRIERS,

We have been breeding and showing UKC & AKC Toy Fox for 14 years now .NOTE THE ADULTS ON THIS PAGE ARE NOT FOR SALE!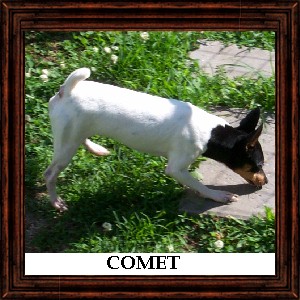 Comet, Gone but not forgotten , Lives on in 2 of his beautiful daughters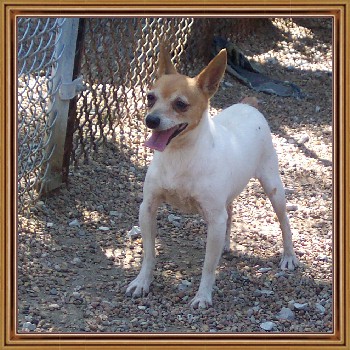 RADAR JACK, One of the boys we started with , the Foundation to our Tan & White lines,

Sire to Ch Laverne .

Grandsire to CH.Banner

He lives on thru his wonderful children & Grandchildren !!

   CH. Tocute Bronco Billy

  Our First AKC Champion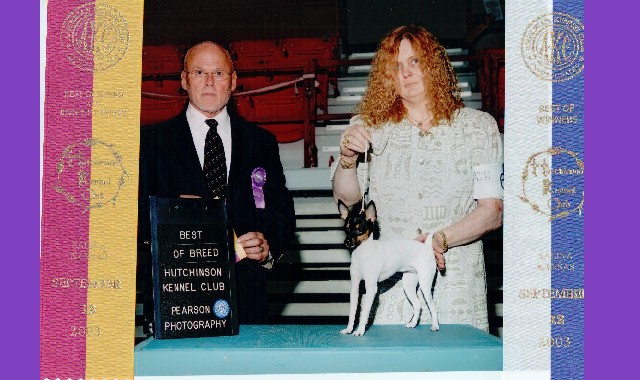 Champion Little Lady Lexus Winning at  the Salina show ,We are very proud of Lexie she  is our first AKC Champion Female . She has the most wonderful personality  and we have kept a daughter (Lucy ) and a son (Mac) from her and our AKC Champion Male Billy,to carry on their lines .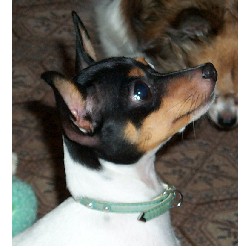 Jetta Leigh Ann

She is a jet Daughter , Weighs 4 pounds and is 8.3 inches tall,Sadly Jetta passed in may 2006,She never had any puppies so we didn't  get to keep one..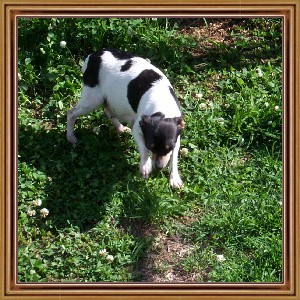 Tater To Toy

She is a wonderful mother , Has really nice quality puppies for us ,with great personality's

She weighs 5.7 pounds and is  10.2 inches tall AKC & UKC Reg.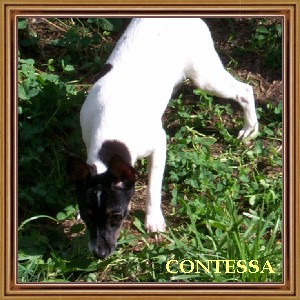 Contessa

What a fun loving little female she is .. Loves to run and  play ,Squeaky toys are a favorite with her . She  weighs 5.9 pounds and  is 9.3 inches tall

AKC & UKC Reg.


Click the little chihuahua to visit our chihuahua web site,for more adorable dogs.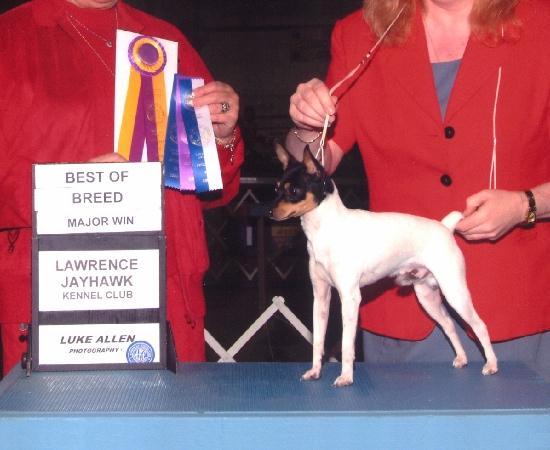 Please Check  back soon ,we are updating this site and will be  adding  more   photos in the  weeks to come

If you have  any  Questions about toy fox please call me at 785-799-6551

Thanks  , Sue 

This page was last updated: August 22, 2017

WE HAVE toy fox  PUPPIES  !!

CLICK  THE BANNER TO SEE THEM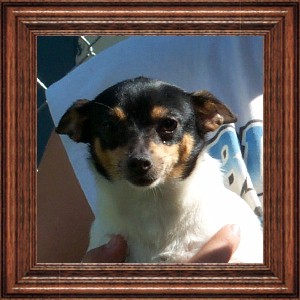 TESSA

Tess is 5 pounds 11 ounces and has the solid white body with the black and tan head ..She's  a very nice girl

She doesn't like the camera flash at all tho ,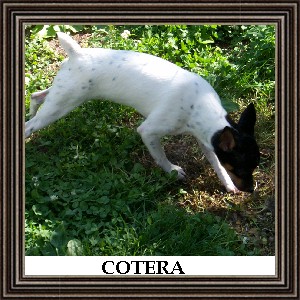 Cotera is 4 pounds 14 ounces and always on the move ,She is a very busy girl love's to hunt and find her toys,She has produced some wonderful

puppies  and we hope to have some  again in the future .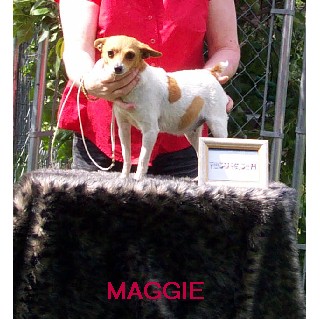 MAGGIE IS A RADAR JACK/TATER DAUGHTER,SHE IS A VERY NICE GIRL,WEIGHS 5.7 POUNDS,She has the Most loving personality a real cuddle dog .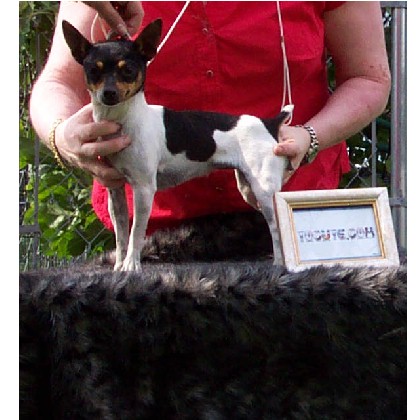 QUIANA IS A  CONTESSA DAUGHTER,SHE HAS A WONDERFUL OUTGOING PERSONALITY, SHE WEIGHS 4.11 POUNDS ,UKC registered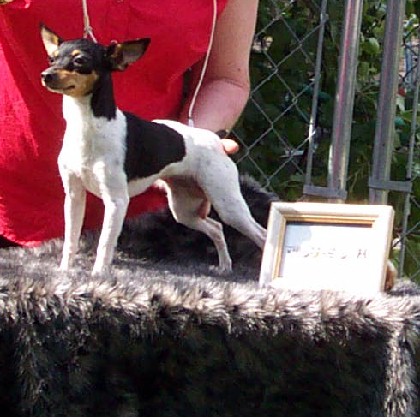 POPPY IS A FUN OUTGOING GIRL LOVES TO PLAY,SHE IS 4.7 POUNDS .



AKC CHAMPION BILLY WENT TO WESTMINSTER  2/2006

The Sire to several of my champion TFT's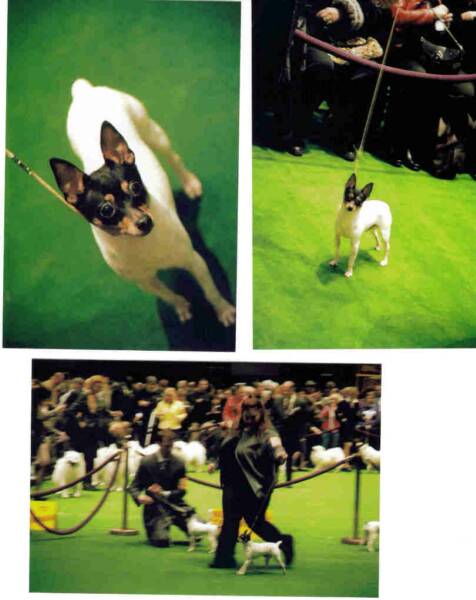 AKC CHAMPION TOCUTE BRONCO BILLY WENT TO THE WESTMINSTER KENNEL CLUB SHOW IN 2006, HERE HE IS WALKING ON THE GREEN ,

WE ARE SO PROUD OF HIM .. AND WANT TO THANK HIS HANDLER'S JO STEVENS, AND KIRSTEN BARKER, FOR DOING SUCH A GREAT JOB WITH HIM ... AND ALSO THANK YOU LADIES FOR BEING THE GREAT FRIEND'S THAT EVERY PERSON WISHES THEY FIND IN A LIFE TIME .

LOTS OF PHOTOS SO SORRY BUT IT IS SLOW LOADING !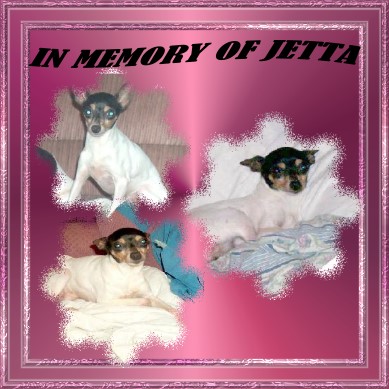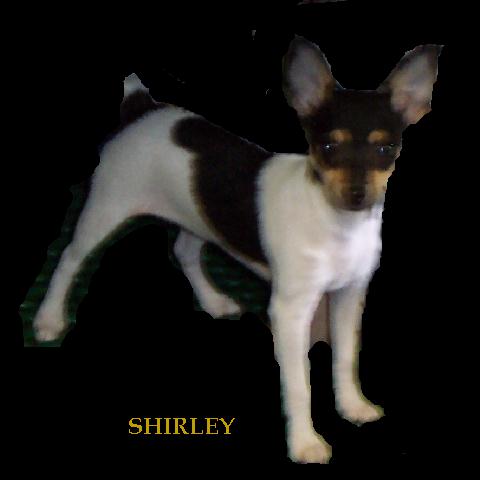 Shirley is a wonderful outgoing little girl that caught my eye right from day one as to how sweet her personality is ..Her Dam is RT and her Dad is Radar Jack ,So she will carry those lines into the furture for me .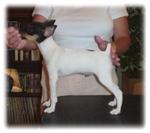 Foxchase Tocute Alive N Kickin "AKA"  ****SPOTTY****

A BIG THANKS TO  Debbie & Chip at FOXCHASE FOR ALLOWING US THIS WONDERFUL ASSET TO OUR TOY FOX FAMILY !!

Watch for his kids in the show ring .

We LOst out Wonderful Spotty boy this fall in a freak Accident ... He is greatly missed .

But watch for his daughter in the show ring Summer 2012 ...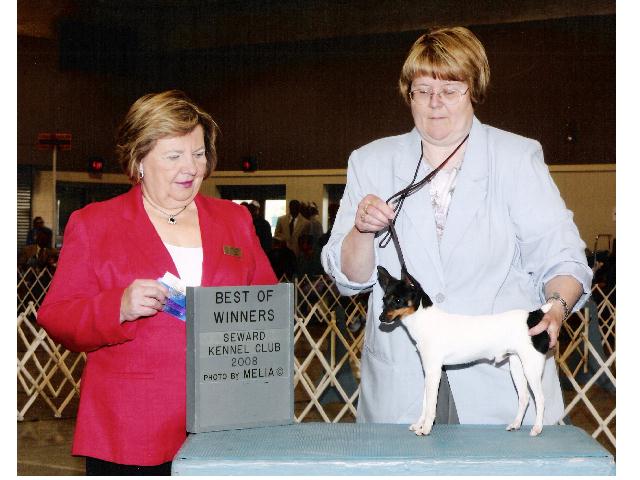 Fabio Went BOW at his first show !!

He's a super fun dog !!

Sadly we didn't get him finished to his AKC Championship He has Both HIs Majors and just needed 5 PTs to Finish , but knocked out his front teeth when trying to win over a girl .

Tocute is proud to announce the purchase of

CH JC'S SPark of Embers

A big THANK YOU to Bill Eddings for letting this wonderful boy come live here at Tocute

I know he will match up  wonderful with our CHampion Girls and  make some future show hopeful babies .

Watch for his children in the future here at Tocute .