Hello, and welcome to our site ,

Here is where you can see some of the puppies that have been purchased by their new familys .

We strive to raise a healthy happy puppy that will be a family member for many years .

And following are some of the testimonials we have gotten from buyers of our Dogs,We have been breeding and showing for 33 years so we cant list them all .

If you have purchased one of our pups in the  past and would like to send a photo for this  page please do so .

Thanks for looking , And A Very big thank you to all that have made a Lavida Chihuahua a new part of their life    Sue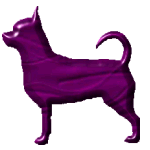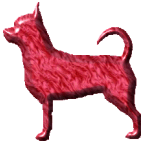 May 7th 1998

Thanks so much Sue for all your help in our choosing Paco

He is the most wonderful baby,we love him dearly .

And thank you for all the  info on care and house breaking

he is doing very well.       Karen Maxnella,

                                                Kansas City Ks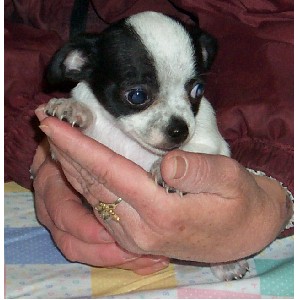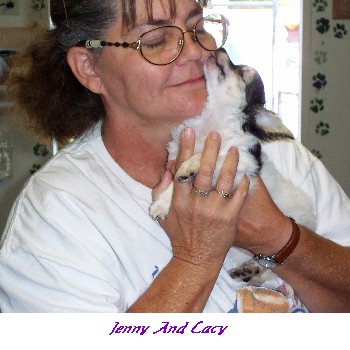 May 2003

Lacy is happy and doing wonderful in her new home with Jenny and Bud .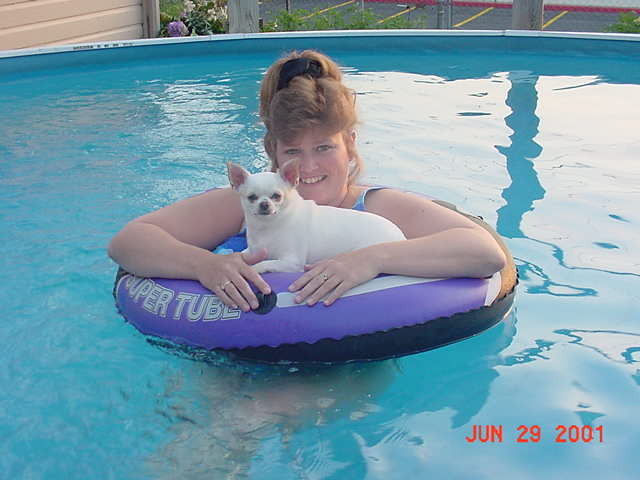 Sue,

Thank you ,Thank You ,Thank You , for my Chihuahua Babies .

You Have  the  best  pups in the  whole world as far as i am concerned .  People can email me and i will tell them just how great you and  your fur kids are ....  Janet

janran@ponyexpress.net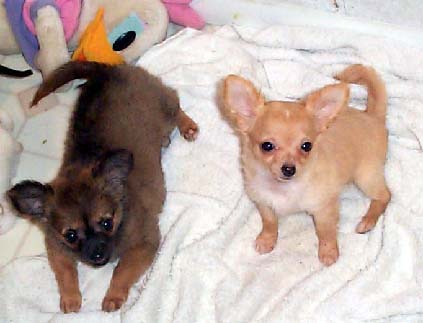 2002;

I Just love my Kansas Girls ,Thanks so much sue.

Diana Erwin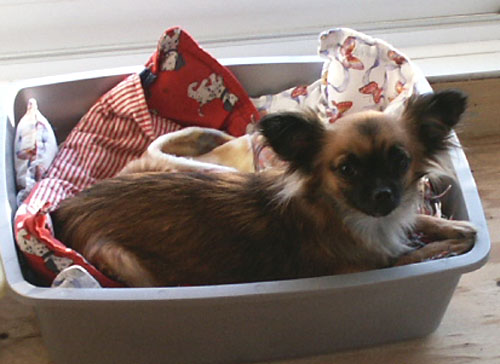 Thank you Sue for  Farrah , Monica (Canada)

Hello Sue,

Just to let you and everyone know, how Lucky and Happy  Bud and I are to have Lacey. She is such a joy. You have the best set up I have ever seen, and so clean. I can see you Love your fur babies. And I see your fur babies love you back. I know I have bought 5 of your babies.and they have been so loving and fun to have . Thank you so much.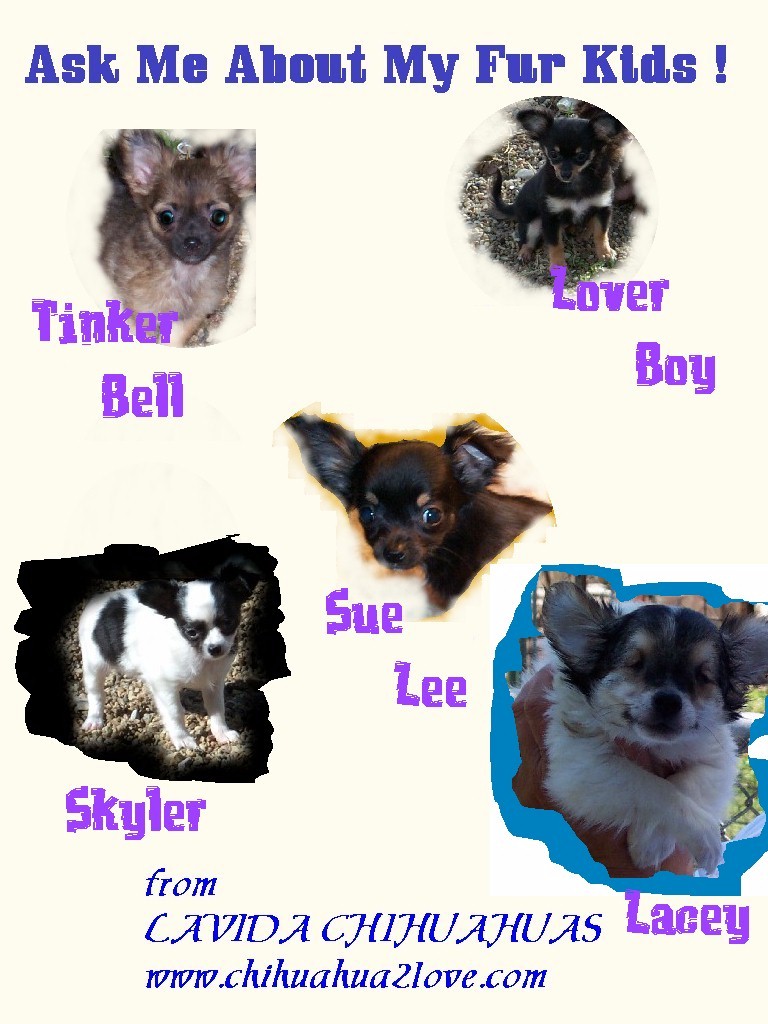 LIttle Bernie, Went to live with Betty and Became a Champion ..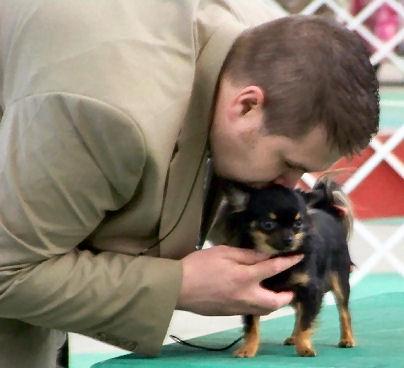 Scooter: Brian & Georgia Foy from  Indiana

I think ""daddy"loves his little show dog !!

2007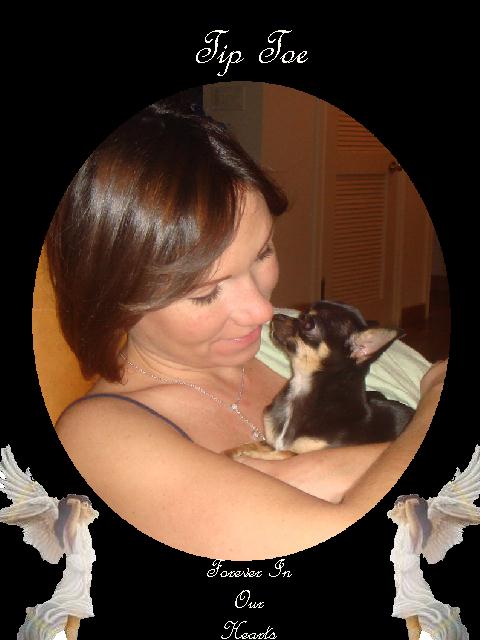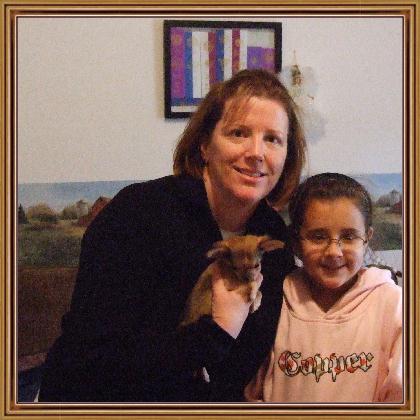 Gigi-Rachel & ""Layla

2008

Layla is a Rosie Hector daughter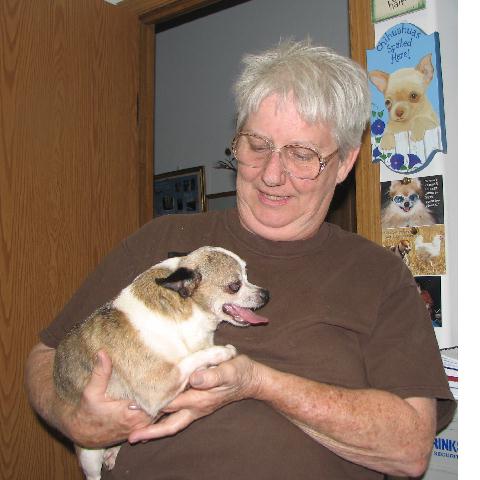 Larry Louise Fowler & Fannie 2007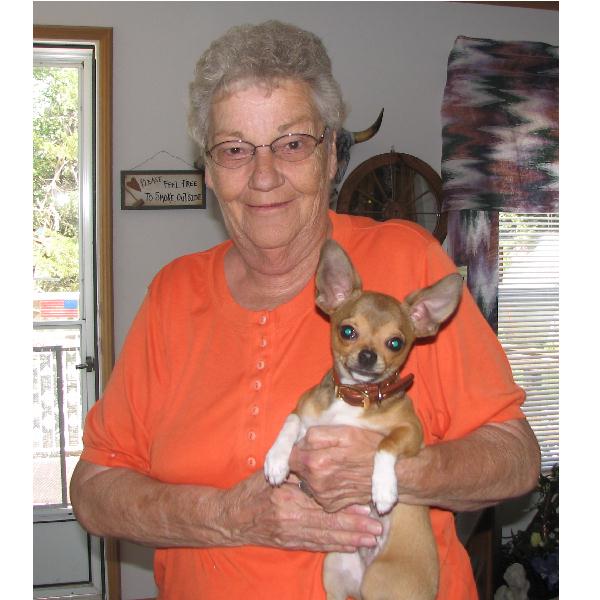 Randy & Bubbie (( Bubbie is a rosie Hector Son))

Sister to Layla  (( Above ))

2008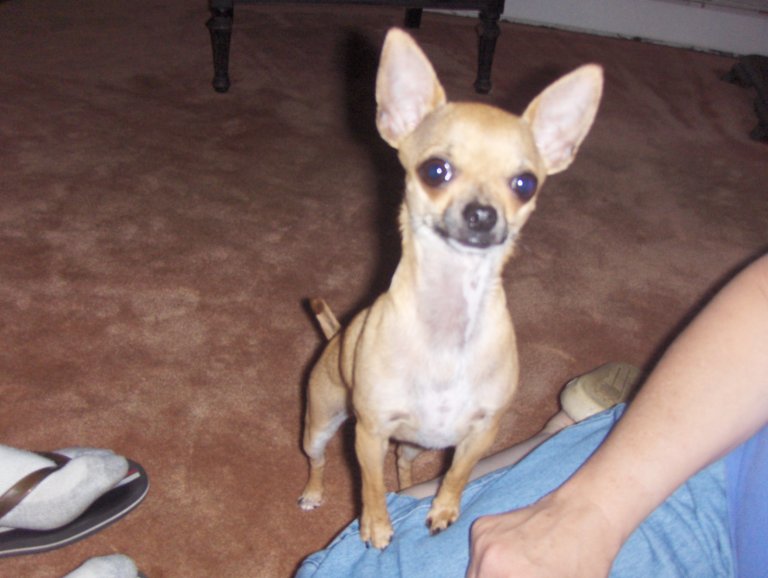 Naomi now lives with  Vicky G and is working on her show career . 2007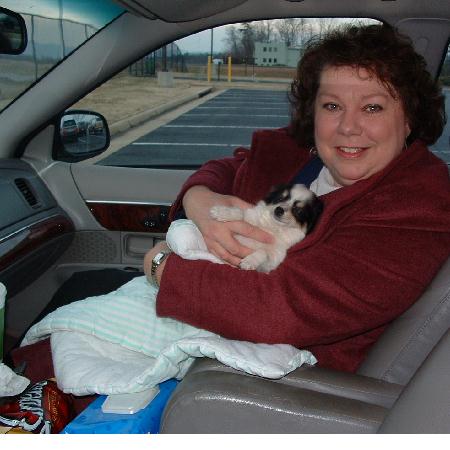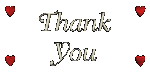 Happy Customers of Lavida Chihuahua's

""Thank you all so much ""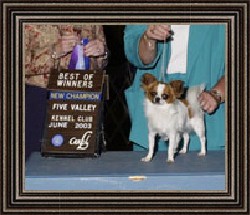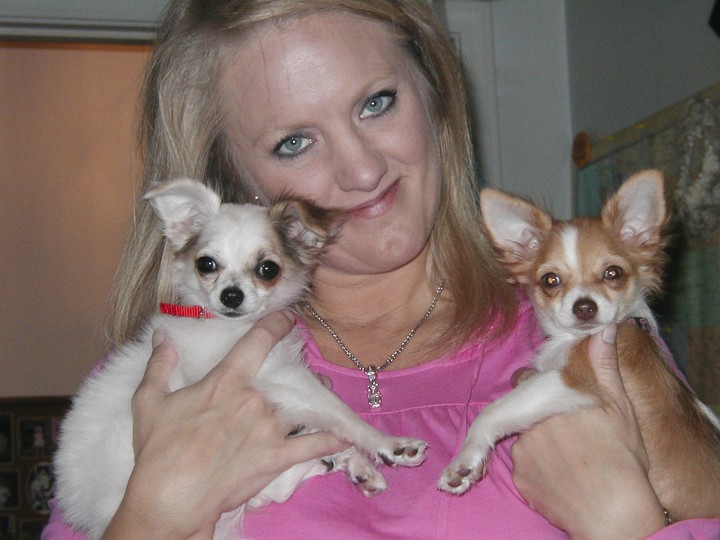 Zeeke & Zoe Living  with Gary & Heidi T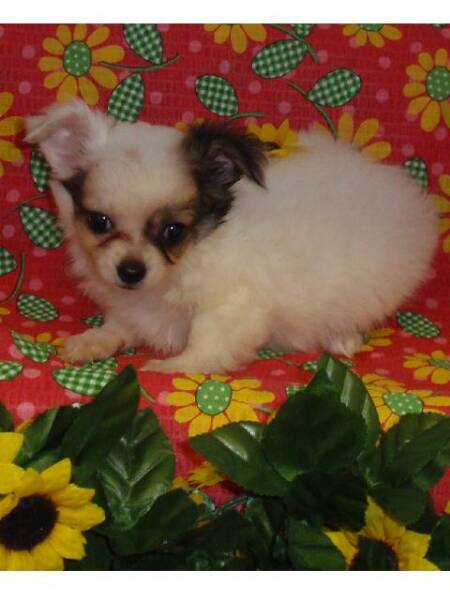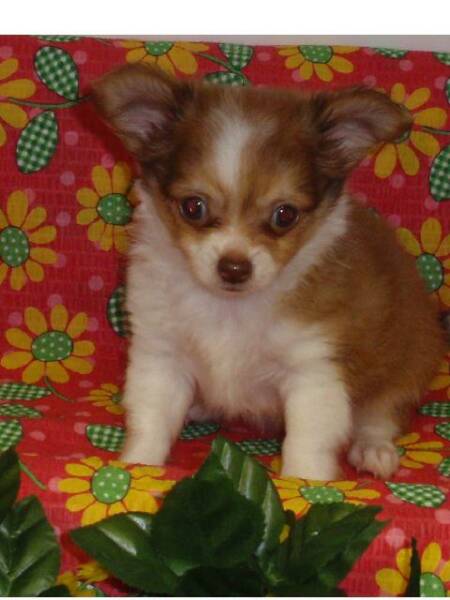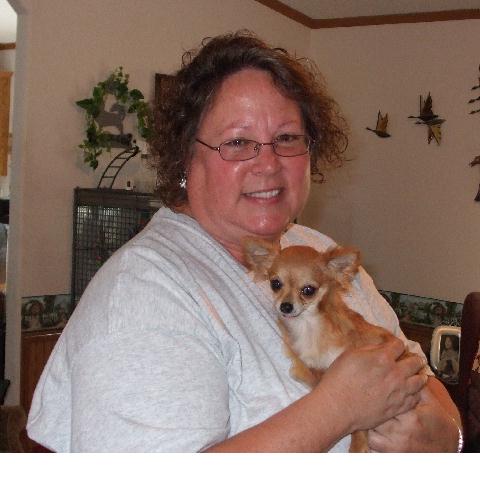 Cathy Buhler & Puree-Kansas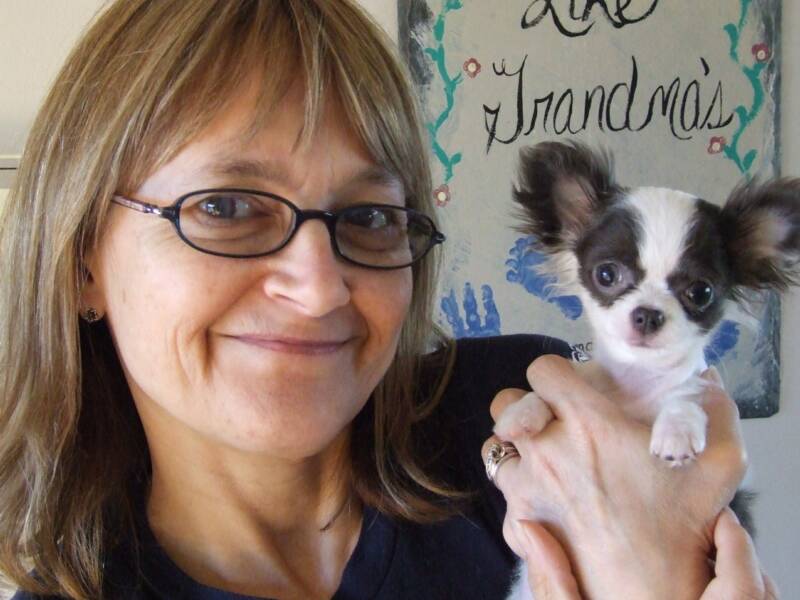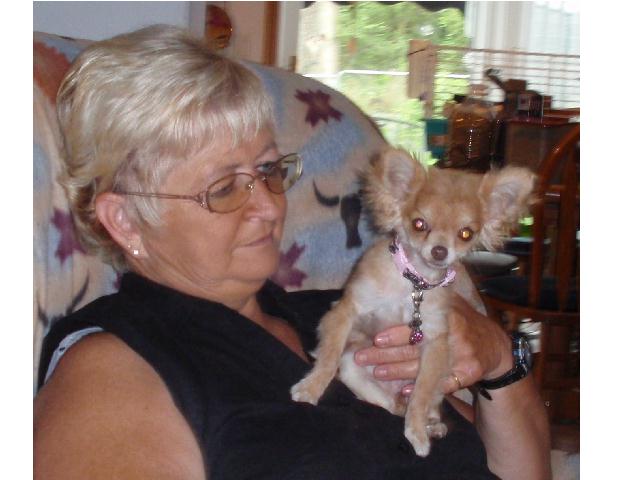 Rhonda T & Mimzie- Reserve Kansas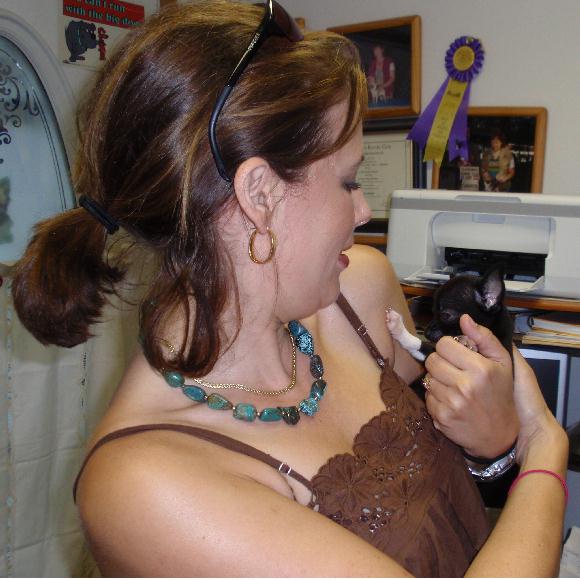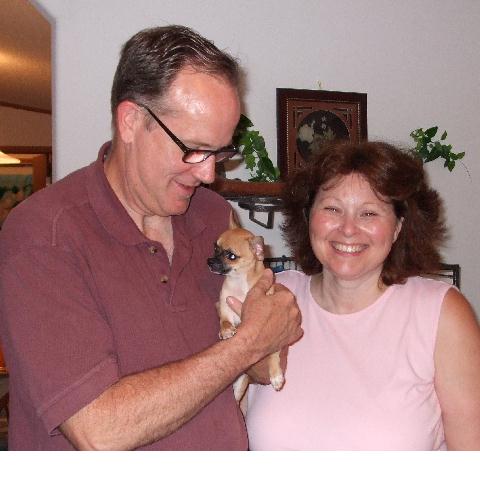 The Chambers & Chubs  2008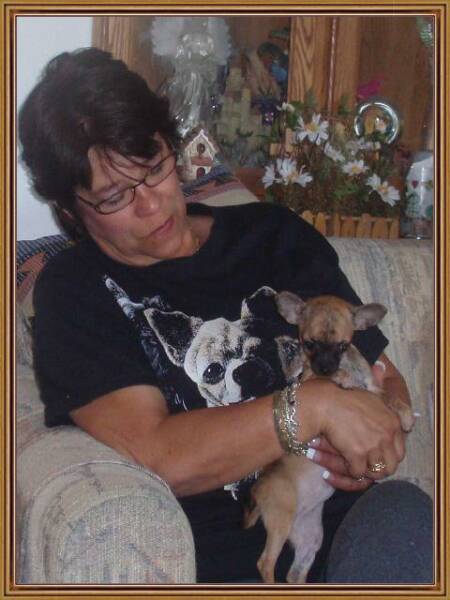 Sherry Witt & Beaver's  -Ky-2008

   AWARDS     BREEDING     OUR BOYS         HOME

.OUR GIRLS   PUPS FOR SALE

Have a question , just ask it is part of my job as a reputable breeder to answer questions for  buyers ...

you can email me  and i'll do my  best to answer you .....Sue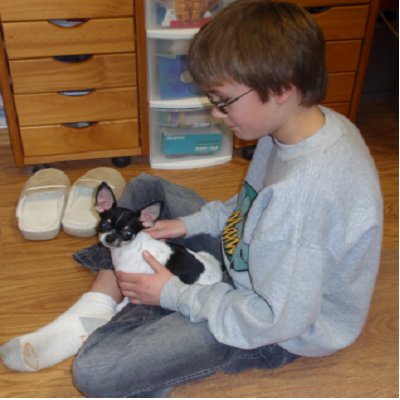 Mike B (Missouri) and Bravo  3-1-2009

Best of Luck with Bravo at the dog shows i'll be watching for you .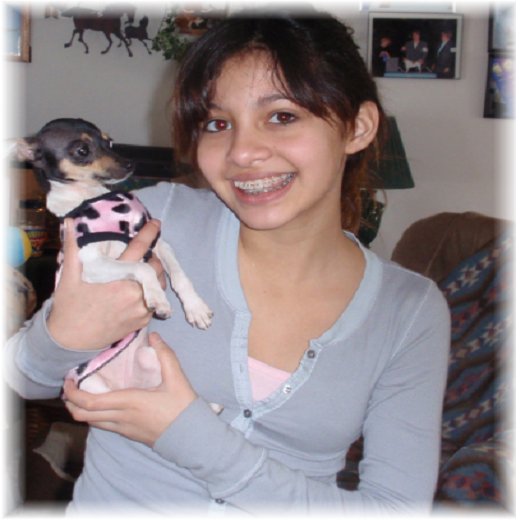 Tessie & Phoebe 2/28/2009   Manhattan KS.

Candi & Her puppy Angel ... 2/2009----------kansas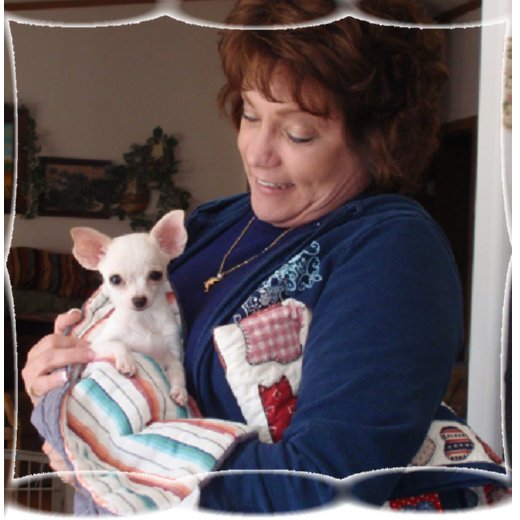 Debbie J ( nebraska) & Rico ...... 3/30/2009

Hi Sue,

I wanted to tell you that "Rico" is doing fantastic!  He's eating and has not yet had an accident in the house.  He's been doing great!  He didn't cry at all the first night, and then last night he cried a little bit, but I keep his kennel in my room and talked to him and he settled down and was asleep shortly after not making a sound the rest of the night!

We are very happy with this little guy.....Deb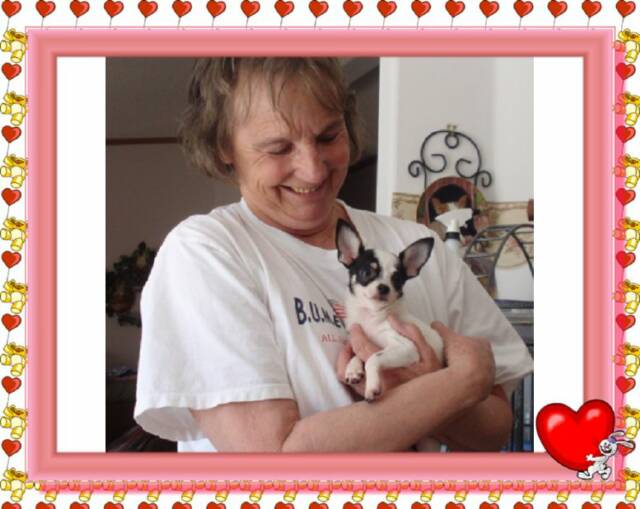 Donna V (Nebraska) & Tara ..........3/30/2009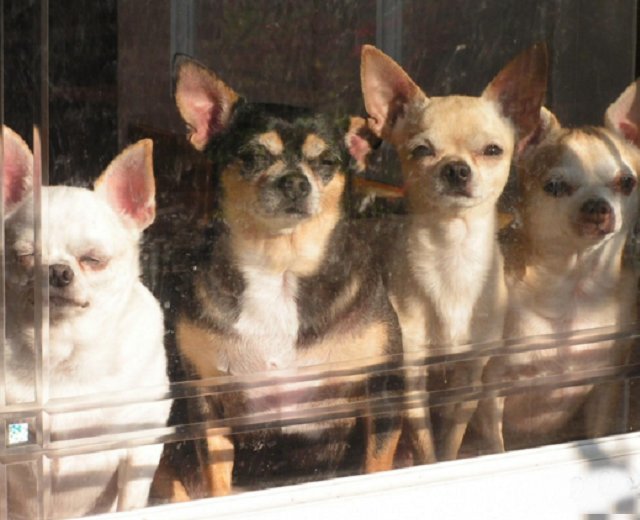 Janet N (missouri)  her 4 fur kids .

Susan C Her boy Chico ............2009



Click here to Check out the puppy care page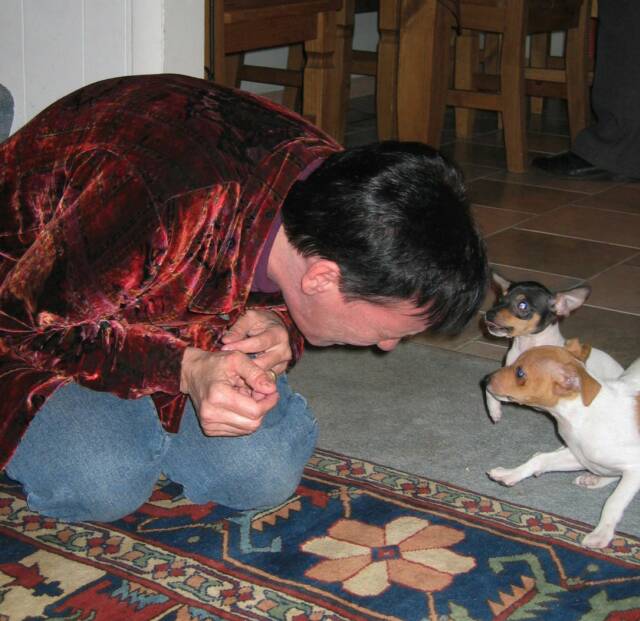 Rockette & Justins 2 girls at home there first night with new mommy Jeanne W. 2009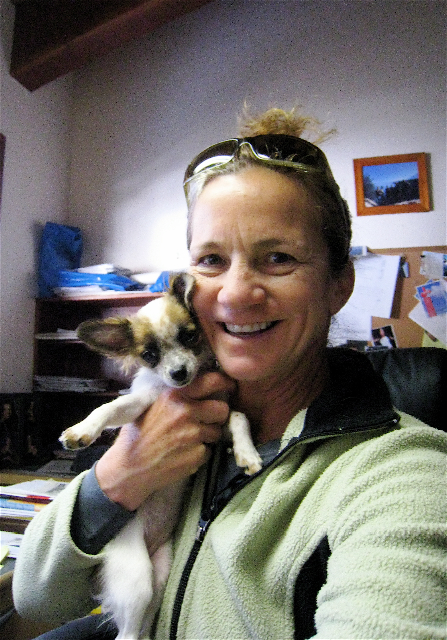 Jolee(Holly & Tony pup) Now living with Missy & Bill S.                            2009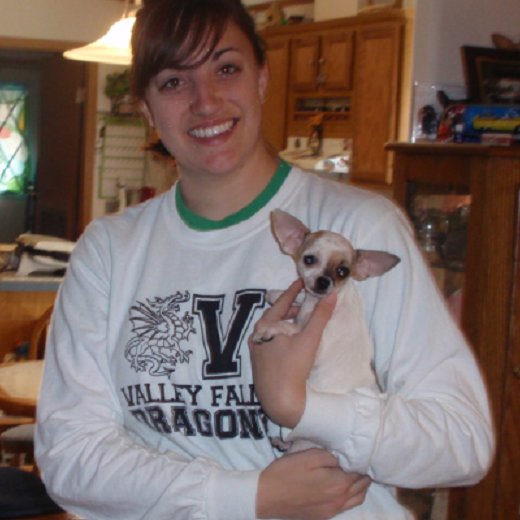 Smidge ( Kisses & Ch.Jerry Pup) Now lives in Valley Falls with her new family ..............2009